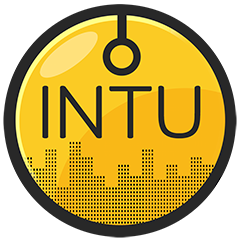 INTUcoin 
User Agreement
END-USER AGREEMENT
WHEN YOU USE OUR SERVICES (INCLUDING OUR WEBSITE), YOU ARE ENTERING INTO A LEGAL AGREEMENT AND YOU AGREE TO ALL OF THESE TERMS. YOU ALSO AGREE TO OUR PRIVACY POLICY AND TERMS AND CONDITIONS OF USE.
---
Date of last revision: September 9 , 2018

You agree that by signing-up or similar, registering, accessing or using our Software (including any content or information provided as part of using the Site or Software), you are entering into a legally binding agreement (including when you are using our Software on behalf of a company).
Your agreement is made with intuCoin Technologies ("Owner"), which may conclude this agreement on its own behalf or through the SMSinfosys ("Provider") or other licensees which have the right to provide the Users access to the Software via the Site and collect fees from Users ("we"). You and we shall be collectively known herein as the "Parties" and individually as a "Party".
This End-User Agreement ("Agreement") sets forth the terms and conditions in connection with the use of performance marketing software solution ("Software") provided by Owner and includes this End-User Agreement, the Terms and Conditions of Use, the Privacy Policy and other terms that will be displayed to you at the time you first use certain features on our website, as may be amended by Owner from time to time. If there is any conflict between End-User Agreement and other terms and conditions, this End-User Agreement shall prevail. All definitions specified in Terms and Conditions of Use have the same meanings in this Agreement. If you do not agree to this Agreement, do NOT sign-up (or similar) and do not access or otherwise use any of our Software.
1. DESCRIPTION OF SOFTWARE; GRANT OF LIMITED RIGHTS

1.1. Owner offers performance marketing software ("Software") as a service solution through the http://www.intuCoin.com ("Site"). Owner offers several payment plans of the pre-arranged features, tools and capacities sets designed to meet your specific needs as provided on the Site.
1.2. Owner or Provider (or other Owner's licensee), depending who is entering into Agreement with you, grants you a worldwide, non-exclusive, non-transferable, revocable and limited right ("End-User License") to access the Site and use the Software through the Site for a fee, as indicated below, in accordance with the terms and conditions of this End-User Agreement, the Terms and Conditions of Use, the Privacy Policy and other terms which are expressly incorporated herein by reference, and during the term of the Agreement.
1.3. End-User License grants You these limited rights: (i) to use the Software by logging to it via the Site or tailored gateway ; (ii) to upload and download the data to and from the Software; (iii) to customize the built-in features and tools of the Software in order to retrieve, gather, process and analyze your data; (iv) to review and analyze data processing results via Software or by downloading the reports and data.
1.4. The End User License, if not terminated earlier under the terms of this Agreement, is granted for the period ("Term") during which the Service Fee is paid for.
2. PRIVACY AND PERSONAL DATA

2.1. Your personal/corporate data shall be collected and processed in accordance with the provisions of law and in accordance with the Privacy Policy and Terms and Conditions of Use.
2.2. Owner has a right to transfer your contact/identification information and details to Provider in order to provide you access to Site and the Software, and any third party in order to recover debts.
3. ACCOUNT

3.1. You hereby agree to assume sole responsibility for maintaining the confidentiality of your account and login details. As such, you hereby agree to assume sole responsibility for all activities that occur under your account or via use of your password. If you become aware of any unauthorized use of your password or of your account, you agree to notify Owner and/or Provider immediately. You are solely responsible for utilizing industry recognized software to detect and disinfect viruses, spyware, malware, and other harmful or otherwise undesirable components from any downloads that may jeopardize the security of your account or otherwise cause harm. You agree to follow other requirements related to your account as provided in the Terms and Conditions of Use.
4. TERM AND TERMINATION

4.1. Effective date You are considered to start using the Software as of the date that your free trial is expired and you continue/agree to access the Software subject to terms and conditions of this Agreement ("Account Start Date"). This Agreement is effective as of the Account Start Date subject to the acceptance of this Agreement by you ("Effective Date"). Prior to the Effective Date, your account and use of the Site shall be controlled only by the Terms and Conditions of Use found on the Site until the Effective Date hereof, and upon such Effective Date this Agreement shall apply together with Terms and Conditions of Use. In case of conflict between this Agreement and Terms and Conditions of Use, this Agreement shall prevail.
4.2. Term The access to Software shall be provided to you on a month-to-month basis, until the termination of this Agreement, subject to monthly payment of the Service Fees. We or you may terminate this Agreement at any time with notice to the other. Owner or Provider may terminate this Agreement with immediate effect and without prior notice in case you make any breach of this Agreement, including Terms and Conditions of Use. On termination, you lose the right to access or use the Software. The following shall survive termination: (i) our rights to use and disclose your Feedback; (ii) any amounts owed by either Party prior to termination remain owed after termination.
5. PRICING AND PAYMENT

5.1. In consideration for use of the Software, you agree to pay the License fees ("License Fees") as indicated in the Pricelist, available at https://intuCoin.com/. You acknowledge and agree that Owner is entitled, at its sole discretion, to change the Pricelist at any time. Such changes shall be available on the Site. Unless otherwise stated, all fees are quoted in USD.
5.2. Duration of the billing period is one month on prepaid basis. The payment period is set to Net 7 days. The first monthly billing period begins on the Account Start Date and shall recur on the first day of each month thereafter. You are responsible for paying all applicable sales, use, transfer or other taxes, including withholding tax, and all duties including correspondent bank fees. Instruction "OUR" is recommended when wire payment used. If You will not pay whole amount of invoice in time indicated, Owner is entitled to suspend access to Software and/or apply 6 percent annual interest.
5.3. You are required to provide Owner or Provider with a valid credit card details and authorization to bill for your use of the Software. If you shall pay the invoice under the bank wire transfer your payment should be made until the date provided in the invoice.
5.4. You agree to be bound by the billing practices of Owner as available on the Site in effect at any given time. Upon prior notice (with providing information on the Site sufficing), Owner reserves the right to change its billing practices whenever necessary, in its sole discretion. Provider is entitled to collect License fees instead of Owner from Users for the granted right (sub-license) to access and use of Software via the Site.
5.5. By purchasing paid access and usage rights of the Software you (if you are individual user, not authorized person of a company (user)) expressly understand and agree to our refund policy: within fourteen (14) days of your payment date as shown on your payment bill, you can request a full refund by contacting us. No refund of any kind will be permitted after fourteen (14) days of your payment date. In case of termination before the completion of the billing period, any money paid for the Software are non-refundable. In order to avoid misunderstandings, the right of refund License fee belongs just to the User who is individual person (consumer) and access Software for personal not business reasons.
6. USE OF SOFTWARE

6.1. In addition to your obligations and responsibilities provided in the Terms and Conditions of Use, you: (i) shall not access (or attempt to access) the Site and/or Software by any means other than through the interface that is provided by the Site or Owner; (ii) shall not gain or attempt to gain unauthorized access to Owner's computer systems or engage in any activity that disrupts, diminishes the quality of, interferes with the performance of, or impairs the functionality of the Software (or the servers and networks in connection with the Site); (iii) shall not reproduce, duplicate, copy, sell, trade or resell the Site and/or Software (including platform or software), or any portion thereof, to any individual or entity for any purpose whatsoever, as well you shall not decompile or reverse engineer any part of the Site and/or the Software , and that these actions are specifically prohibited. As well, you shall use the Site and the Software for the lawful uses only. Violation of any provision of this section shall be considered a material breach of this Agreement.
6.2. Owner shall have the right to make modifications and updates as provided in the Terms and Conditions of Use. You will have access to support as provided in the Terms and Conditions of Use.
6.3. The Site and the Software are operated and maintained solely by the Owner. Provider has nor rights, nor ability to modify the Site / the Software, as well as no rights to use the Software. Provider does not provide any services to the Users, except of Licensee Level Support as provided in the Terms and Conditions of Use.
7. DISCLAIMERS AND LIMITATIONS OF LIABILITY

7.1. IN ADITION AND WITHOUT LIMITATIONS TO WHAT IS PROVIDED IN TERMS AND CONDITIONS OF USE, TO THE FULLEST EXTENT OF ALL APPLICABLE LAWS, THE SITE (INCLUDING ALL INFORMATION THEREON) AND THE SOFTWARE ARE PROVIDED ON AN "AS IS" BASIS AND OWNER (INCLUDING PROVIDER AND OTHER OWNER'S LICENSEES) DISCLAIMS:
(I) ALL REPRESENTATIONS OR WARRANTIES, EXPRESSED OR IMPLIED, REGARDING THE SITE OR INFORMATION THEREON, THE SOFTWARE OR ITS PRODUCTS, OR OTHERWISE RELATING TO THIS AGREEMENT, INCLUDING ANY IMPLIED WARRANTIES OF MERCHANTABILITY, FITNESS FOR A PARTICULAR PURPOSE, OR ARISING FROM COURSE OF DEALING OR COURSE OF PERFORMANCE; AND
(II) ANY WARRANTY THAT ITS SOFTWARE OR INFORMATION WILL OPERATE UNINTERRUPTED, ERROR-FREE,
Our authors are keen if you're prepared to share them to obey your insights regarding the subject of your essay. As a consequence, your personal writing piece will be readily compiled by you on account of the authors' capable guidance. Therefore, if you're not on the lookout for affordable custom writing option, but for top excellent college math problems service you can expect, then you came to the perfect spot! After all, if your motive behind saying do my essay is due to problems in the classroom, time limitations or a demand for tutoring, our firm is to supply you with a solution. Following that, you can get custom made essays online, delivered . On the flip side, our university essay writing service provides essays which are abundant in expertise that is subjective acquiring straightforward comprehension and a crucial viewpoint of the topic.
OR THAT THE SERVERS ARE FREE OF VIRUSES, SPYWARE, MALWARE OR OTHER HARMFUL COMPONENTS. FURTHER, OWNER (INCLUDING PROVIDER AND OTHER OWNER'S LICENSEES) MAKES NO REPRESENTATION OR WARRANTY WITH RESPECT TO ANY RESULTS OBTAINABLE THROUGH THE SOFTWARE, THE SITE AND/OR ASSOCIATED PRODUCTS. NO ADVICE OR INFORMATION, WHETHER VERBAL OR WRITTEN, GIVEN BY OWNER (INCLUDING PROVIDER AND OTHER OWNER'S LICENSEES) THROUGH THE SOFTWARE, THE SITE AND/OR OTHERWISE SHALL CREATE ANY WARRANTY, REPRESENTATION AND/OR GUARANTEE NOT EXPRESSLY STATED IN HEREIN.
8. LIMITATION OF LIABILITY
8.1. AS PROVIDED IN TERMS AND CONDITIONS OF USE, IN NO EVENT SHALL OWNER (INCLUDING PROVIDER AND OTHER OWNER'S LICENSEES) BE LIABLE FOR ANY DAMAGES WHATSOEVER (INCLUDING, WITHOUT LIMITATION, INCIDENTAL AND CONSEQUENTIAL DAMAGES, LOST PROFITS, OR DAMAGES RESULTING FROM LOST DATA OR BUSINESS INTERRUPTION) RESULTING FROM THE USE OR INABILITY TO USE THE SITE, THE SOFTWARE AND THE CONTENT, WHETHER BASED ON WARRANTY, CONTRACT, TORT, OR ANY OTHER LEGAL THEORY, AND WHETHER OR NOT COMPANY IS ADVISED OF THE POSSIBILITY OF SUCH DAMAGES.
8.2. THE AGGREGATE LIABILITY OF OWNER (INCLUDING PROVIDER AND OTHER OWNER'S LICENSEES) TO YOU FOR ALL CLAIMS ARISING FROM THE SITE, THE SOFTWARE AND THE CONTENT IS LIMITED TO SIX MONTHLY FEES FOR THE CHOSEN SUBSCRIPTION PLAN.
9. OWNERSHIP

9.1. The Software and all content and materials on the Site, including, without limitation, the logos, and all designs, text, graphics, pictures, reviews, information, data, software, sound files, other files and the selection and arrangement thereof are the proprietary property of Owner or its licensors and are protected by laws of the location of the Owner and international copyright laws. Any use, copying, redistribution and/or publication by you of any part of the Software and/or the Site are strictly prohibited.
9.2. You do not acquire any ownership rights to the Software, the Site or any material made available by and through the Site. However, all information and data uploaded by you or retrieved, processed by the Software on your behalf shall remain your property. You shall have a right to download, retrieve, copy, duplicate any of his data as stored on the Site or in/by the Software. This information shall not be disclosed to third parties.
9.3. Any use of the materials, except your information, contained on the Software and/or the Site without the prior written permission of Owner, is strictly prohibited and will terminate the End-User License granted herein. Such unauthorized use may also violate applicable laws including without limitation copyright and trademark laws and applicable communications regulations and statutes. The End-User License is revocable at any time, in sole discretion of Owner/Provider.
10. GOVERNING LAW AND DISPUTE RESOLUTION

10.1. This Agreement is governed by the laws of HKSAR without respect to its conflict of laws principles. The courts of the HKSAR shall have exclusive jurisdiction to hear any disputes arising out of or in connection to this Agreement. The Parties shall solve all disputes within 30 (thirty) days by negotiation, if dispute will not be solved during mentioned term, the case shall be submitted to the court off HKSAR.
11. FORCE MAJEURE

11.1. The Parties agree that neither Party will be liable, or be considered to be in breach of the Agreement, on account of either Party's delay or failure to perform as required under the terms of the Agreement as a result of any causes or conditions that are beyond either Party's reasonable control and such Party is unable to overcome through the exercise of commercially reasonable diligence ("Force Majeure Event"). If any such Force Majeure Event occurs including, without limitation, acts of God, fires, explosions, telecommunications, Internet or network failure, results of vandalism or computer hacking, breakdown of or lack of access to IT systems, or of damage to the data maintained in these systems as a result of any of the reasons listed herein, a power supply failure or failure in Owner's systems, legislative or administrative interventions, natural disasters, storm or other natural occurrences, national emergencies, insurrections, riots, wars, strikes or other labor difficulties, or any act or omission of any other person or entity, the affected Party will give the other Party notice and will use commercially reasonable efforts to minimize the impact of any such event.
12. MISCELLANEOUS

12.1. If any provision of this Agreement is found to be invalid by any court having competent jurisdiction, the invalidity of such provision shall not affect the validity of the remaining provisions of these Terms and Conditions, which shall remain in full force and effect.
12.2. No waiver of any provision of this Agreement shall be deemed a further or continuing waiver of such term or any other term.
12.3. All provisions of this Agreement which by their nature shall be intended to continue shall survive termination, including terms relating to exclusions and limitations of Owner's liability, intellectual property restrictions and reimbursement of damages.
12.4. Owner shall be entitled to sub-contract any third party for the purposes of operation and/or maintenance of the Site / the Software under this Agreement.
12.5. Parties are independent contractors, and nothing in the Agreement will create any partnership, joint venture, agency, franchise, sales representative or employment relationship between the Parties. You have no authority to make or accept any offers or representations on behalf of Owner / Provider. You are prohibited from making any statements on behalf of Owner/Provider.
12.6. Owner / Provider shall be entitled, without your consent, to assign this Agreement to any third party, whether in whole or in part. In such cases, this Agreement shall continue in force, without changes, with the new person entering into Owner's / Provider's place as the contracting party. You shall not be entitled to assign or in any other way transfer this Agreement to a third party, whether in whole or in part without Owner's / Provider's prior written consent.
12.7. This End-User Agreement, together with the Terms and Conditions of Use, Privacy Policy and other terms that will be displayed to you at the time you first use certain features on the Site, which all make an integral part of this Agreement, constitute the entire agreement between you and Owner or Provider with respect to the use of the Site and the Software. In case of any conflict between the documents, this End-User Agreement shall prevail.